Launceston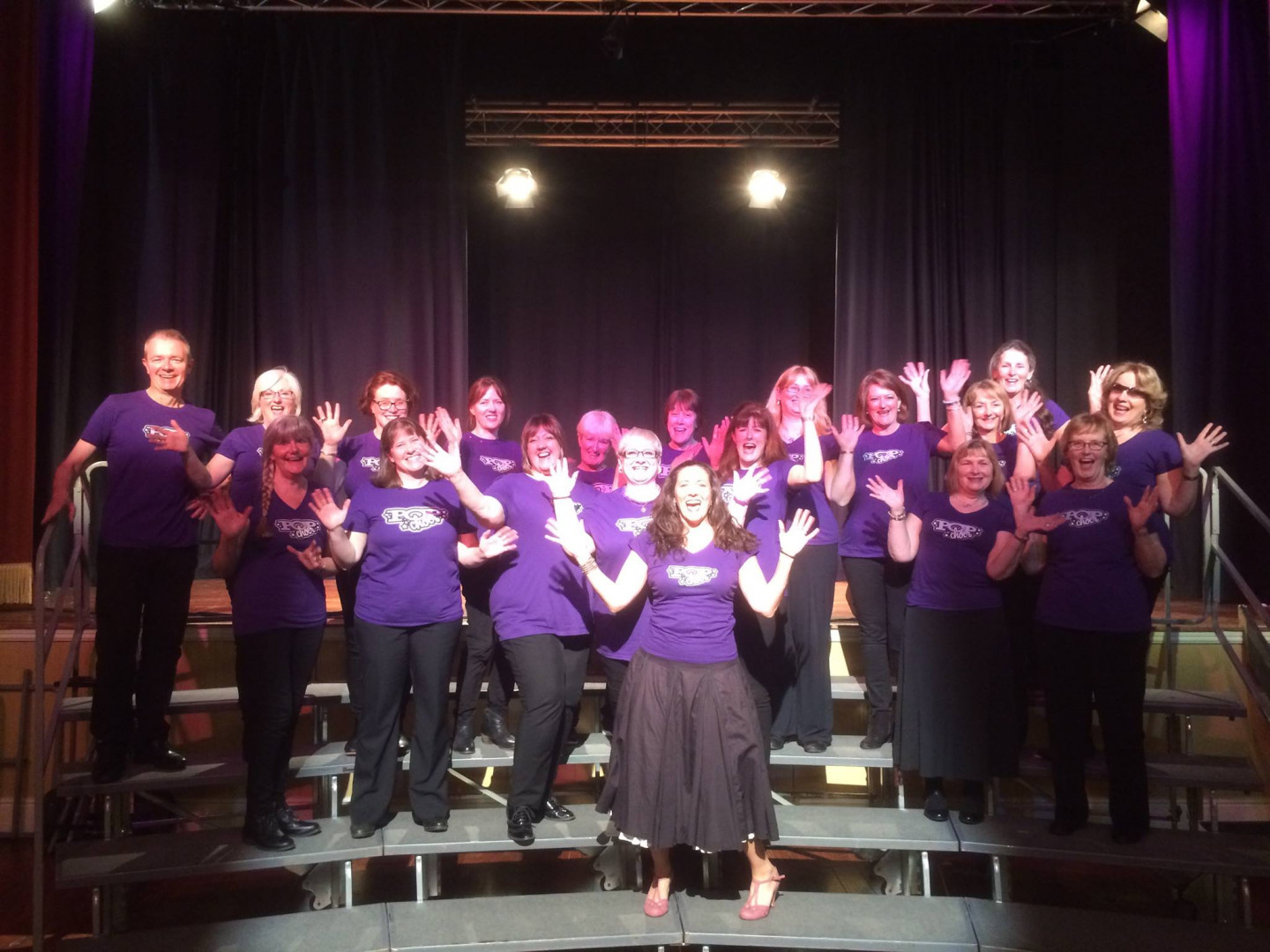 Launceston Town Hall, Westgate Street, Launceston, PL15 7AR
Your choir director is Sarah Bradley
Come to Popchoir Launceston on Tuesday evenings! We meet in the Main Hall at Launceston Town Hall.
This is our first choir out of the London area, and it is run by the lovely Sarah, who was one of Popchoir's original members when it all started in Dulwich, South London in 2009. Although far away, our Launceston members are just as much part of the whole Popchoir family and frequently join us for our large scale London events. But now the choir is flourishing and is in great demand locally as more people know about it. So what are you waiting for? Come and join us - be part of our choir community and part of lots of exciting local performances!
Click on the Book a Taster session button below to try us out!
TERM DATES:
Autumn Term: Tuesday 17th September - Tuesday 3rd December
Spring Term 2020: Tuesday 21st January - Tuesday 7th April
Tuesday, 5th November 2019
Rehearsal
Rehearsal
05
Tuesday, 12th November 2019
Rehearsal
Rehearsal
12
Tuesday, 19th November 2019
Rehearsal
Rehearsal
19
Tuesday, 26th November 2019
Rehearsal
Rehearsal
26
Book a taster
Sign Up
Sign me up
It look's like you've tried to book a taster before
We already have your details in our system. We've sent you an email with a link to click.
Once you click this, we can get your taster session booked.
Please note, this link will expire in an hour.
All done! Your booking is confirmed
Thank you for booking your taster session with us! You will shortly receive an email confirming the details. (If you can't find it, please check your junk mail and add info@popchoir.com to your email contacts to ensure future emails reach your inbox).
We look forward to seeing you and welcoming you to Popchoir, but if you have any questions in the meantime, please do not hestitate to contact us via info@popchoir.com or on 020 8659 5464.
Notes and Tips