Balham (previously Clapham)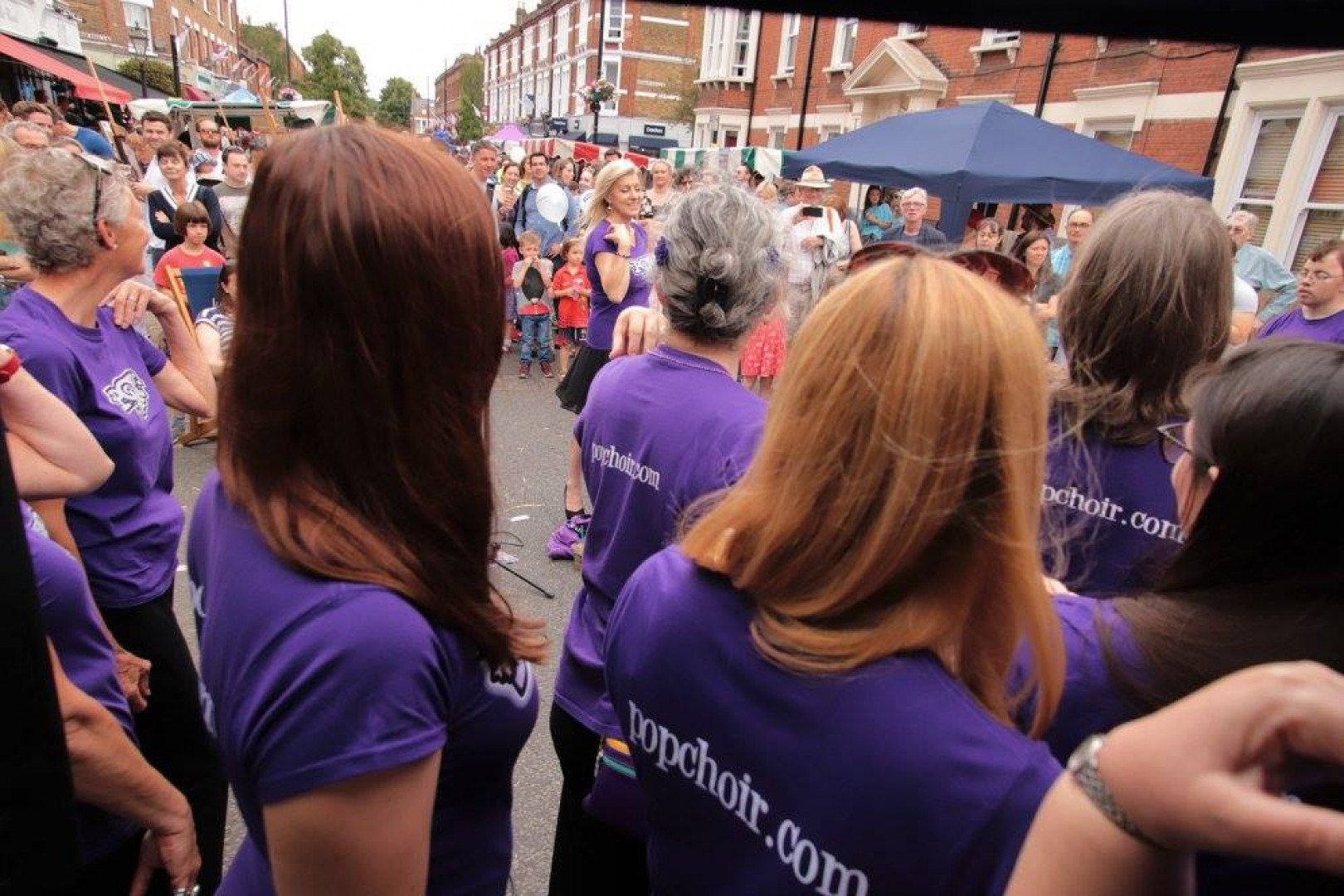 St Mary and St John the Divine, Balham High Road, SW12 9BS
We are delighted to have a brand new home (and therefore name) for our Clapham choir! We've moved down the road to Balham and we can't wait to welcome you to our choir and our lovely new rehearsal space.
Come to Popchoir Balham on Tuesday evenings! We meet in the beautiful church of St Mary's on Balham High Road just 2 minutes walk from both Balham tube station and Balham station. There is some parking in the church ground but plenty of easy parking on the streets around.
Your choir director is Popchoir's Founder and Director Helen Hampton.
Click on the Book a Taster session button below to try us out!
TERM DATES:
Autumn Term 2021: Tuesday 21st September - Tuesday 23rd November
Spring Term 2022: Tbc
Tuesday, 28th September 2021
Rehearsal
Rehearsal
28
Tuesday, 5th October 2021
Rehearsal
Rehearsal
05
Tuesday, 12th October 2021
Rehearsal
Rehearsal
12
Tuesday, 19th October 2021
Rehearsal
Rehearsal
19
Tuesday, 26th October 2021
Rehearsal
Rehearsal
26
Book a taster
Sign Up
Sign me up
It look's like you've tried to book a taster before
We already have your details in our system. We've sent you an email with a link to click.
Once you click this, we can get your taster session booked.
Please note, this link will expire in an hour.
Thank you for booking!
Thank you for booking your taster session with us! You will shortly receive an email confirming the details - please read this before attending to ensure your chosen date is going ahead. (If you can't find it, please check your junk mail and add [email protected] to your email contacts to ensure future emails reach your inbox).
We look forward to seeing you and welcoming you to Popchoir, but if you have any questions in the meantime, please do not hestitate to contact us via [email protected] or on 020 8659 5464.
Notes and Tips